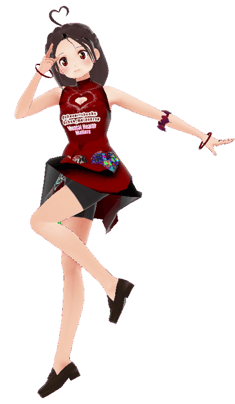 Spreading love using knowledge, feelings, technology, arts, words, spirituality and more.
Chat or Collaborate with Me About...
BIOMEDICAL ENGINEERING, PSYCHOANALYSIS.




MAIN FOCUS:

MENTAL HEALTH TREATMENT AND ASSESSMENT TOOLS
Passion for improving mental health accessibility through innovative methods.

UTM biomedical engineering student graduating in Year 2023 (Please check LinkedIn for a list of the interesting projects & research I did, solo or in a team).

Top Love, mental health tech start-up creator (Nope, not using the word 'founder' for reasons).

Creator of Mental Health Engineering and Mental Health DAO with Soulbound NFTs.

Prototyping project creator, engineering designer, and contributor of Dr Strange: Robotic solution for autism, Mental Bot: Hugging bot for physical support to lessen mental burden during Covid-19 pandemic, DipBrain: Assistive Technology for Parkinson's Disease Patients' Rehabilitation Project, Go Shopping or Go Hospital: No-Touching Fever Detector Arduino Project and more.
ARTIFICIAL INTELLIGENCE / ANALYSIS TOOLS IN MENTAL HEALTH
Love to serve more people by exploring and playing with the latest artificial intelligence tools.

Humble speaker at OpenAI Hackathon at Lablab.ai, specialising in creating AI products with a humanistic mission.

Three times as the leader in AI hackathons at Lablab.ai and twice among the best teams, featured multiple times, i.e.
Chrolove: Chromotherapy made using Stable Diffusion in Spatial XR metaverse and application;
Theralove: Therapy matching with precise percentage according to real-time updated symptoms using Cohere Classify;
I-Rene: CBT chatbot that uses context-dependent answers generated with Cohere Conversant, and allows users to mint a free NFT to track their therapy sessions and be proud of their healing process.

MATLAB Deep Learning and Machine Learning tool: Classifier was used in urinalysis for stress identification in laboratory.
WEB 3 IN MENTAL HEALTH AND ENTREPRENEURSHIP
Spatian, a.k.a. Spatial XR mental health metaverse creator and community enthusiast.

Stress-relaxing and stress-stimulating VR (Virtual Environment) thesis writer and researcher.

Alchemist, a.k.a. Alchemy University learner of Web 3 dapp development and decentralised platform engineering, with a focus on Web 3 interoperability solutions.

Mindful and purposeful NFT creator and collector at OpenSea, Mirror.xyz etc.

Web 3 Mental Health Tech blogger using Mirror.xyz.

Mental Health DAO NFT Distributor in MintKudos and DAO learner in Wonderverse.

Regularly learning and growing in my understanding of Web 3 through BuildSpace, Metaschool, and Guild.xyz etc.
What?
Wanna see what I read & build?
Okay.
My dev. portfolios here.
Wanna see me soon?
In this hybrid event, my session is virtual.
CHI 2023 (The ACM CHI Conference on Human Factors in Computing Systems).




My Recent

Research, Laboratories,
Events & more are being minted, then given out for FREE...
Thanks to my dearest trusted collaborators, contributors, subjects and more.
Want one? Join my future studies & events!
Thanks to my dearest trusted collaborators, contributors, subjects and more.
Want one? Join my future studies & events!
Get updates of mental health tech.

Get my weird thoughts & feelings.
We can now read, write and collect articles as assets with love. How fortunate.